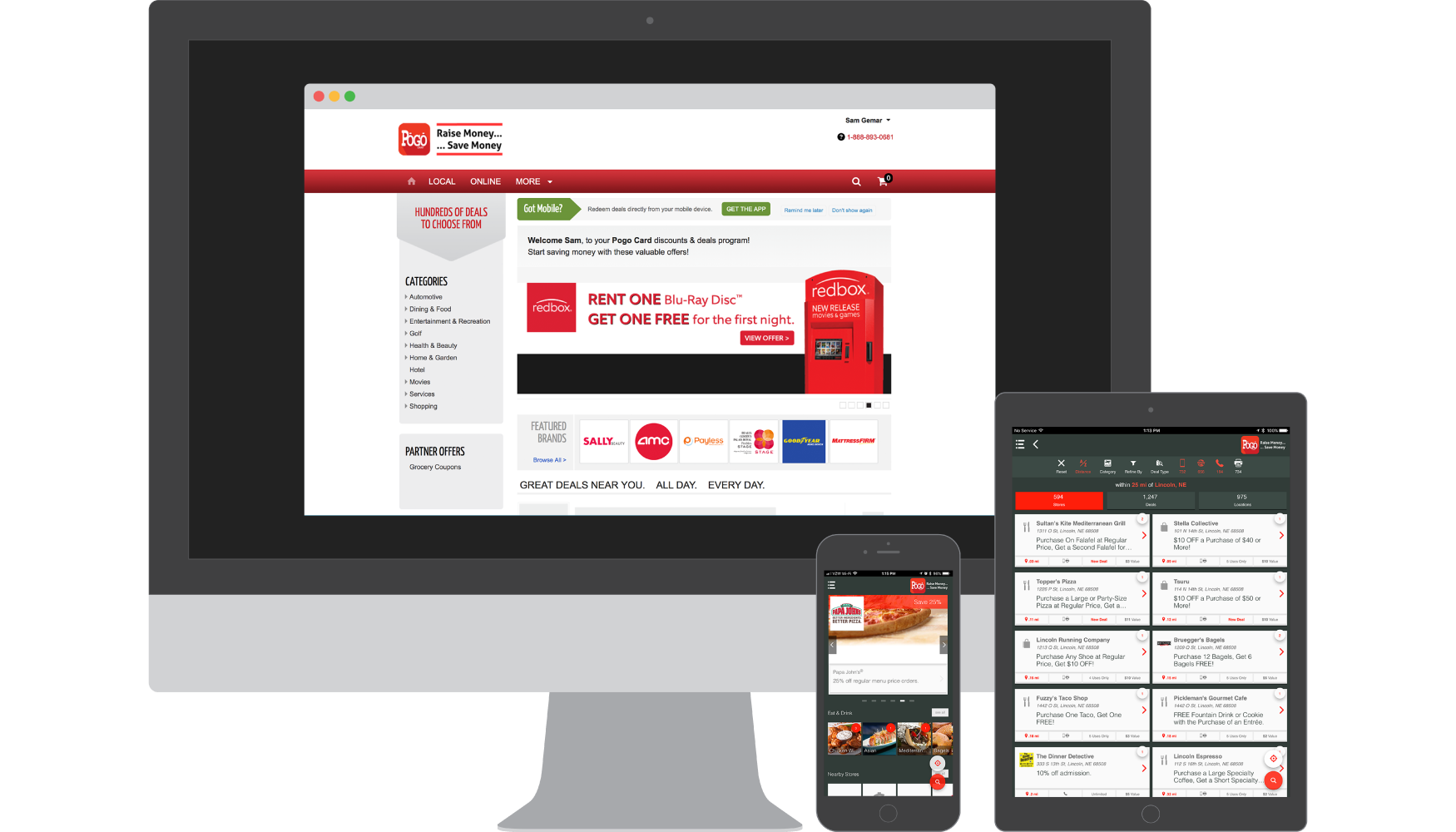 *Deals pictured above do not necessarily represent current offers. Please "preview deals" to view current listings.
1-Year Membership*

350,000+ National Offers

1,000+ Local Deals
*Memberships must be activated within 60 days of purchase for 365 days of guaranteed app access.
Please Note: Pogo App memberships purchased and activated between now and July 2020 will experience a local offer transition during June/July 2020 when the 2018-20 Pogo Card expires and new local offers are loaded into the system.
App Access Delivery Options
How would you like to receive your app access?
Looking for the printed Pogo Card?
The 2018-20 Pogo Card (Expires June 30, 2020) is currently only available in-store. Please call 402-730-7646 or contact us via email for current pricing and availability. We expect to have a new Pogo Card available in June/July of 2020. To be notified when it's available for purchase, add yourself to our email list!