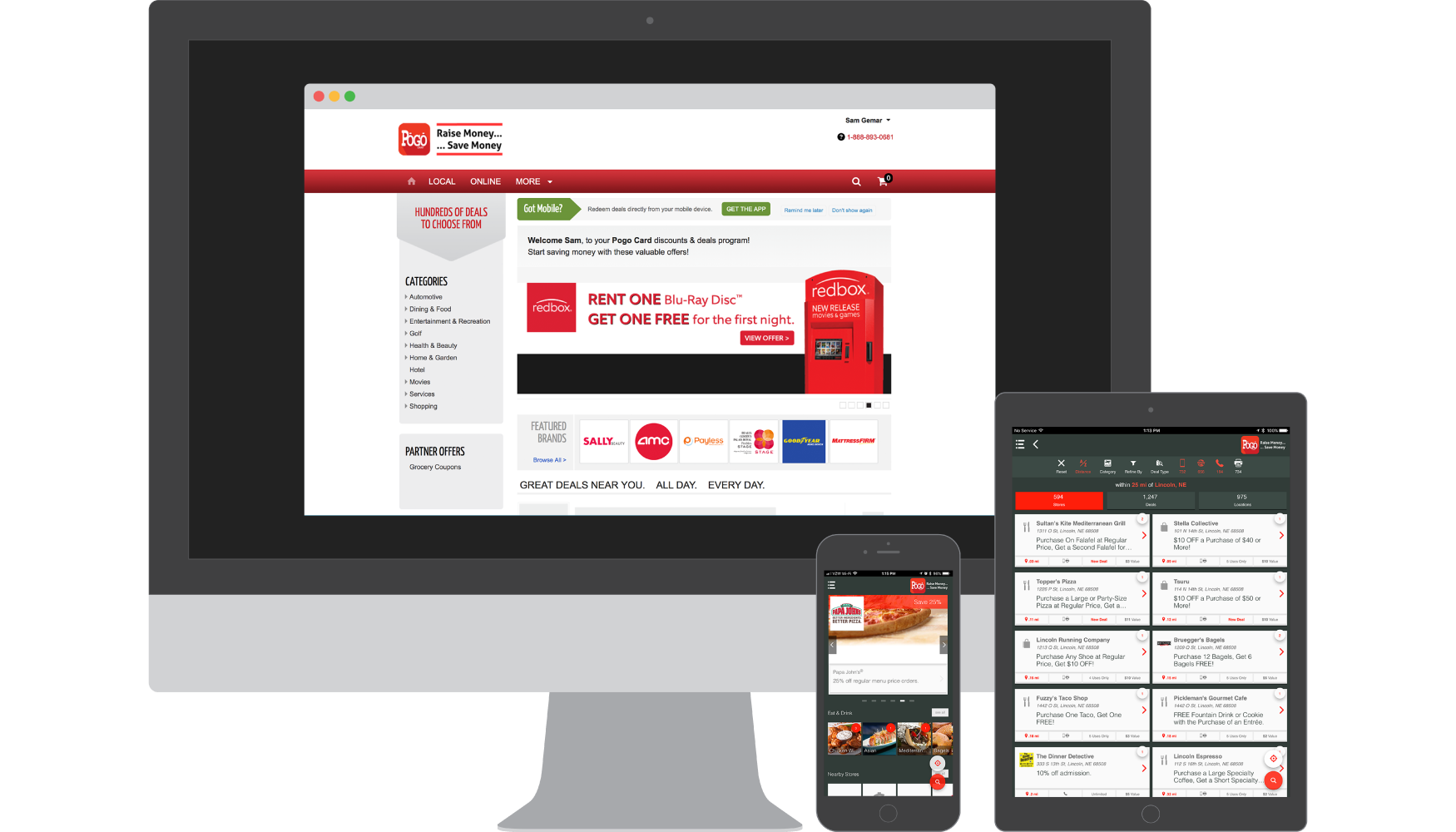 *Deals pictured above do not necessarily represent current offers. Please "preview deals" to view current listings.
1-Year Membership*

350,000+ National Offers

1,000+ Local Deals
*Memberships must be activated within 60 days of purchase for 365 days of guaranteed app access.
Please Note: Pogo App memberships purchased and activated between now and July 2020 will experience a local offer transition during June/July 2020 when the 2018-20 Pogo Card expires and new local offers are loaded into the system.
Advertising
Are you a business owner in the Lincoln, NE area? Advertising on the Pogo Card is a fantastic way to promote your business through the fundraising efforts of local organizations. If you're interested in advertising, please contact us.
Fundraising
Due to the imminent expiration of the 2018-20 Pogo Card (June 30, 2020), fundraising with the Pogo Card is currently unavailable. If you're planning a fundraiser for later this summer, please join the Pogo email list for updates regarding new product releases and fundraising availability.